Scroll down for entire Portfolio. Or Jump Directly to…
Montecito Construction
Montecito Construction, Inc. is an innovative and client centric company that builds dream homes from Hope Ranch to Malibu. Their mission is to exceed the specific goals and expectations of their discerning clients while tailoring their process to be as efficient and cost conscious as possible. They are technical and experienced builders who love the creative process and the team approach.
"Be kind to everyone, do your best everyday and enjoy the process."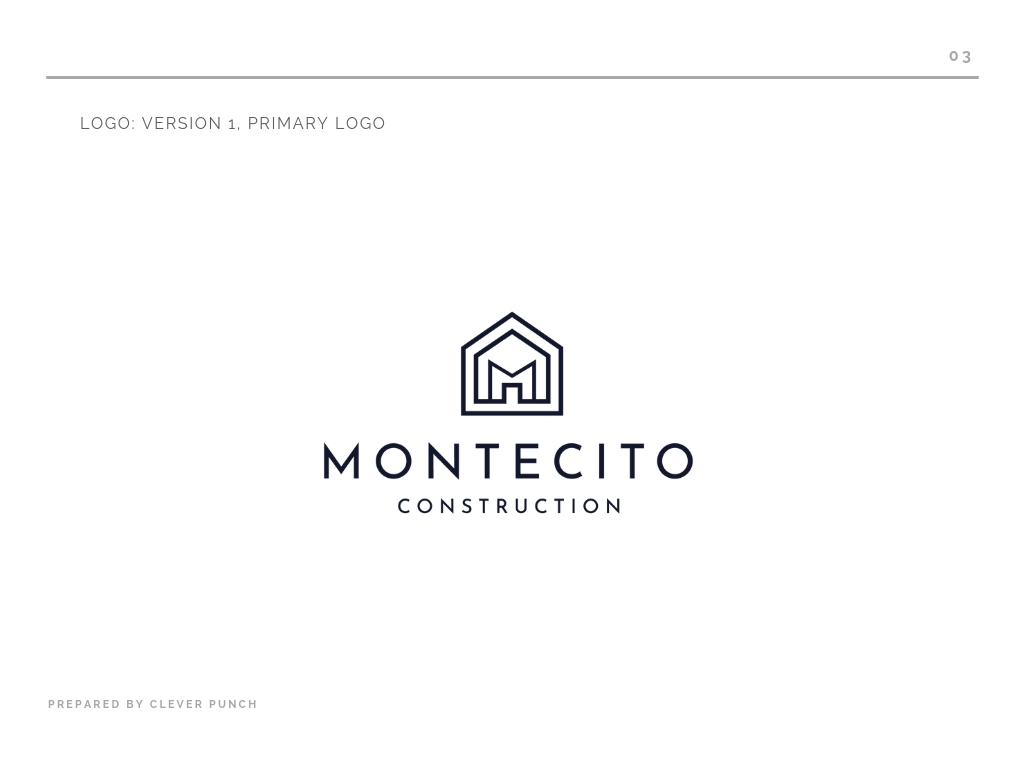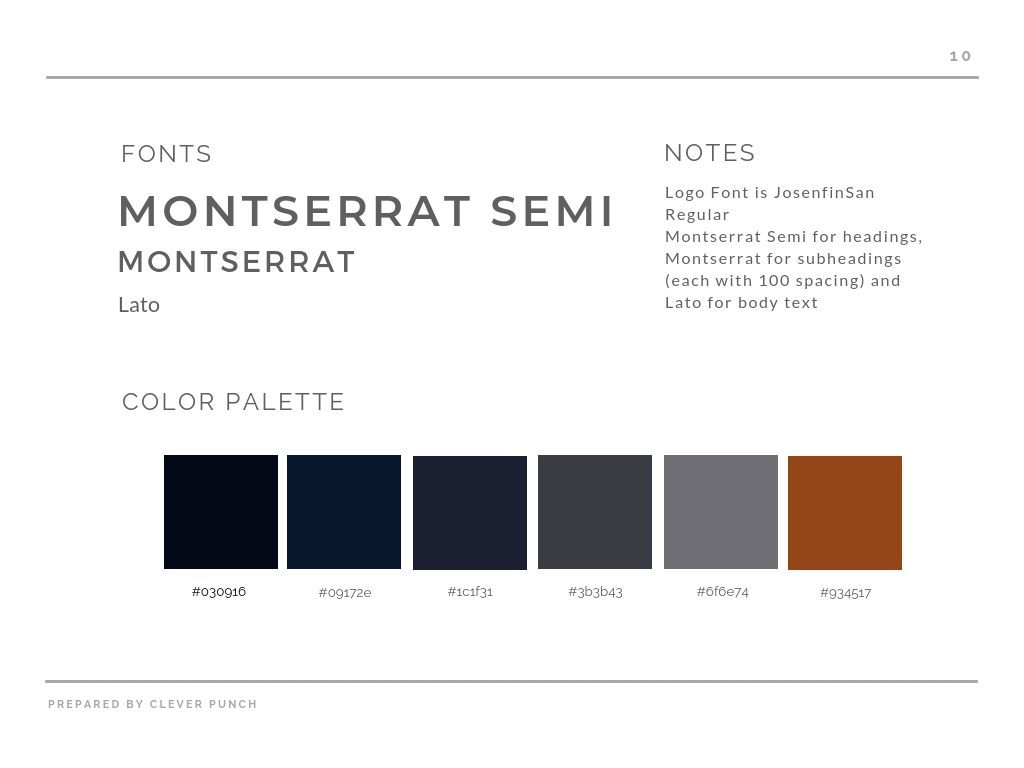 "Clever Punch offered a very positive experience. The team listened very closely to my requests and completed a perfect website design for my company. We are absolutely planning to continue working with them all of our future social media management needs." - Ryan Milhon, Founder/President
The Contractors Edge
The Contractors Edge helps the owners of large construction companies by training their leadership team. This training streamlines the business allowing the owner to either sell their business, or retire while the business continues to run itself.
LOGO DESIGN / PRINT DESIGN
"I hired Clever Punch just as I was about to pull the trigger on a costly digital marketing campaign. I am thrilled with the consultation and marketing plan they came up with instead. Their approach is fantastic - no fancy marketing lingo, just common sense backed by extensive research that makes sense for your business and the customers you are trying to reach. They saved thousands of dollars and time on services the "other guys" were wrongly pushing for."

- Karan Dhillon, Owner
Rheinschild & Associates
Rheinschild & Associates is a boutique, full-service estate management company for some of the most impressive homes in Santa Barbara. Since 2007 their team has been catering meticulously to the needs of both home and its owner.
"Never any problems, only solutions."
"Clever Punch was instrumental in the development of our website's new look and content. They took over the task of obtaining testimonials by interviewing clients and vendors to provide firsthand accounts of what we do. Their eye for aesthetics and graphic design shines brightly through their work product. We have received an abundance of compliments on the new site and can't thank then enough for developing a product that truly reflects our services!"

- Eric Rheinschild & Bri Lesher, Rheinschild & Associates Estate Management
Pacific Pools Inc.
Pacific Pools Inc., is Santa Barbara's premiere source for pool design, construction, service and maintenance. With over 100 years of combined experience, Pacific Pools is the most experienced and talented pool construction team in Santa Barbara.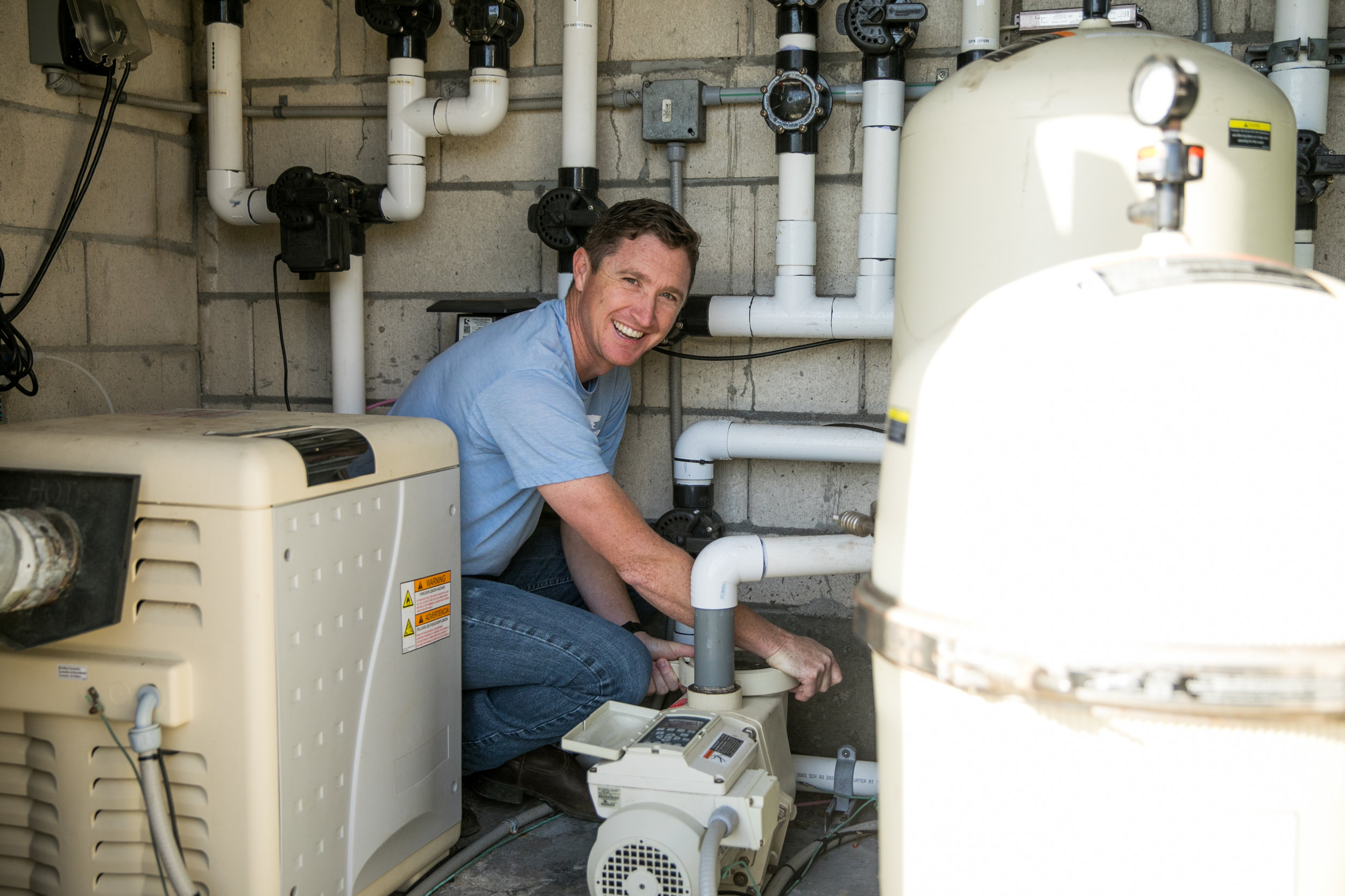 "I reached out to Clever Punch because I was looking into ways to advertise a new service we offer. I was impressed with how quickly they not only understood the service, but could word it in an engaging way to attract new clients. They wrote and designed a targeted email campaign and updated our website within a few days. Their marketing services and pricing were straight forward with clear goals. It's nice to work with someone that cares about results and a return on investment as much as the business owner. I look forward to continuing to work with them on improving our marketing, social media presence, and website updates."

- Clay Hunt, Owner
Shield Heating & Air
Shield Heating and Air has proudly served the Santa Barbara, Goleta and Carpintaria areas since 2012. They are known by contractors and home owners for being honest, on time, quick to respond and exceptional with communication.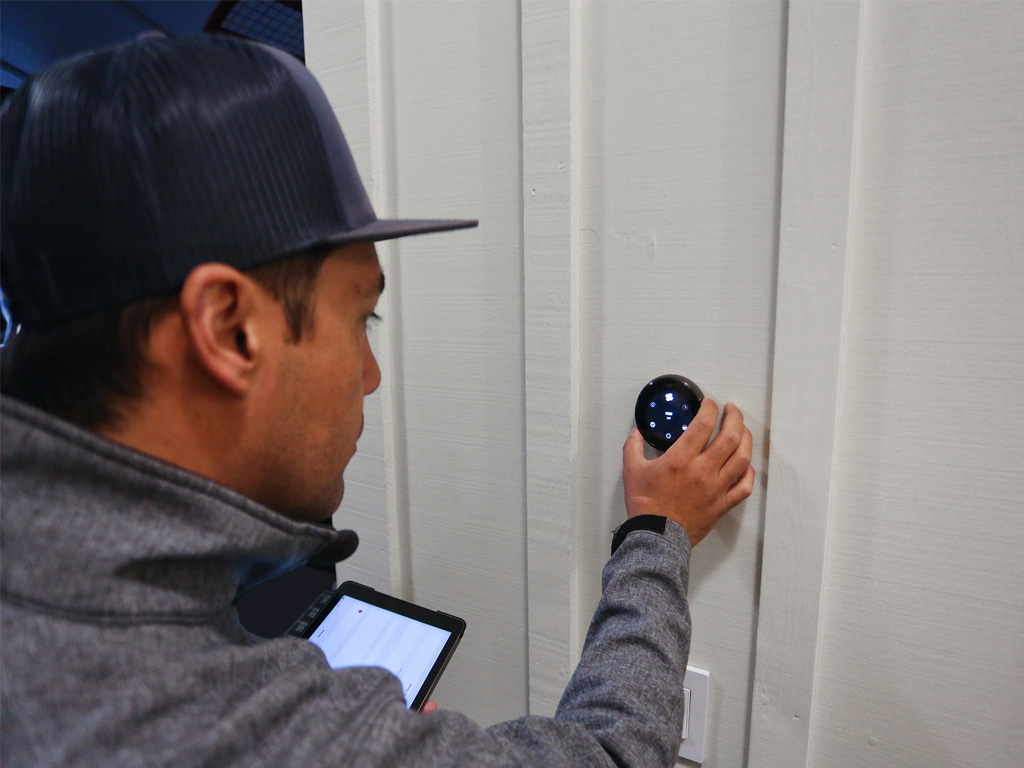 "We are very happy with the website! We've already had new clients call up ready to work with us just because they saw our website. We leased our new office space, no questions asked because the manager looked at our website. We are growing and will be calling you for more services very soon!"

- Liz & Fonze Rivera, Owners
Mission Audio / Video
Mission Audio/Video has served the home audio and video needs of Santa Barbara's most discerning clients for more than 30 years. They have the knowledge and experience to help clients choose a system that's right for them, and to make sure it gets planned and integrated seamlessly.
tri-fold brochure, realtor
TRI-FOLD BROCHURE, BUILDER
"We were in a real pinch, and needed some marketing materials stat. Clever Punch jumped in, quickly designed two brochures and had them printed and delivered within 48 hours. They do great work and don't get lost in the process."

- Colin Cameron, Business Development
Protech Construction
For over 37 years, Protech Construction has been retoring homes and businesses in Southern California from fires, floods and storms. They are independently owned and family operated and it shows in everything they do.
"The owner Jade is very talented! She has helped our business to get a professional and unique look online and has come up with some great marketing ideas. I would highly recommend her services. You won't find anyone nicer or more dedicated. It's rare these days to find someone who really cares about what they do, but that's what you get with Clever Punch."

- Jarett Brown, Owner, Protech Construction
Insite Architectural Photo
Peter Malinowski has been an architectural photographer for more than 35 years. He is inspired by the spaces and structures that his clients create, and I welcomes the opportunity to use his expertise to capture their vision.
"Jade was a pleasure to work. She was relentless in solving the challenges I gave her in a timely manner. Tech is not my forte so I appreciate her honesty, integrity, and positive attitude throughout."

- Peter Malinowski, Owner
Tenpenny Construction
Tenpenny is a thorough, hardworking and thoughtful construction team that specializes in custom homes and boutique commercial spaces. Based in Ojai and established in 1983, Tenpenny Construction recognize their clients have the merit to build whatever their dream is.
"Such a pleasure to work with you. Your patience, your insight and amazing vision, all of us here at Tenpenny Construction have so enjoyed working with you. Thank you just doesn't seem like it's enough, but thank you!"

Stan Tenpenny, Owner & Founder, Tenpenny Construction
QwikResponse
Since 1943 our family has filled restoration needs of Southern California. They are still family owned and take pride in their reputation and work.
GRAPHIC DESIGN of CORE VALUES
"Clever Punch was incredibly helpful and creative. They came up with something unique, eye-catching, and outside of a typical poster board list approach within the requested timeframe. They are professional, friendly, easy to communicate with, and responsive to all correspondence or requests in a timely manner. I would recommend them to anyone in need of design services."

- Olivia Bray, Office Manager
See something you like? Get in touch.
See MORE OF OUR WORK Here.